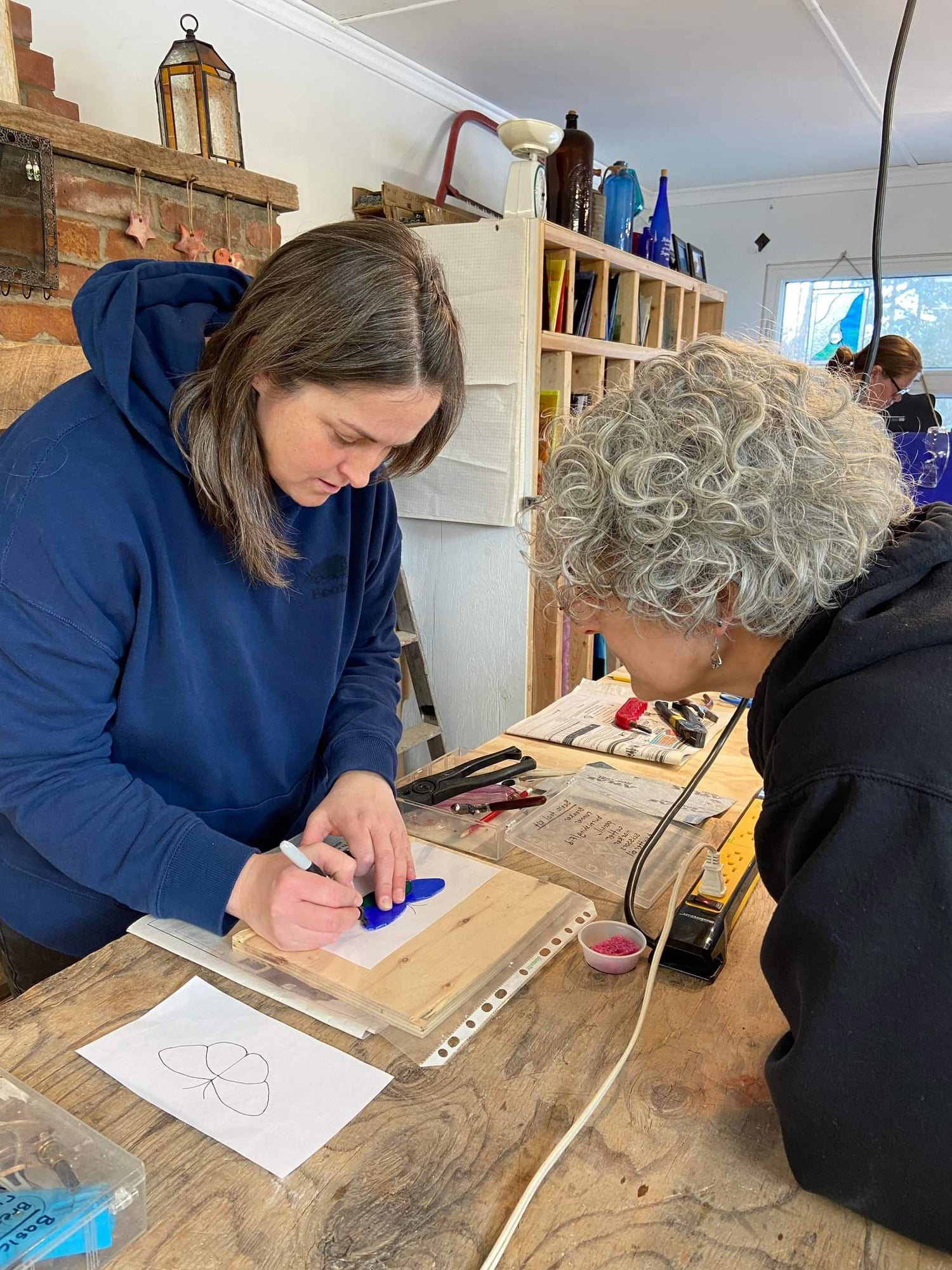 Join our workshop today!
Get started in this exciting and rewarding craft of colors and textures! Learn the art of stained glass and fused glass. Create a project from start to finish and take home your unique rewarding creation.
BOOK NOW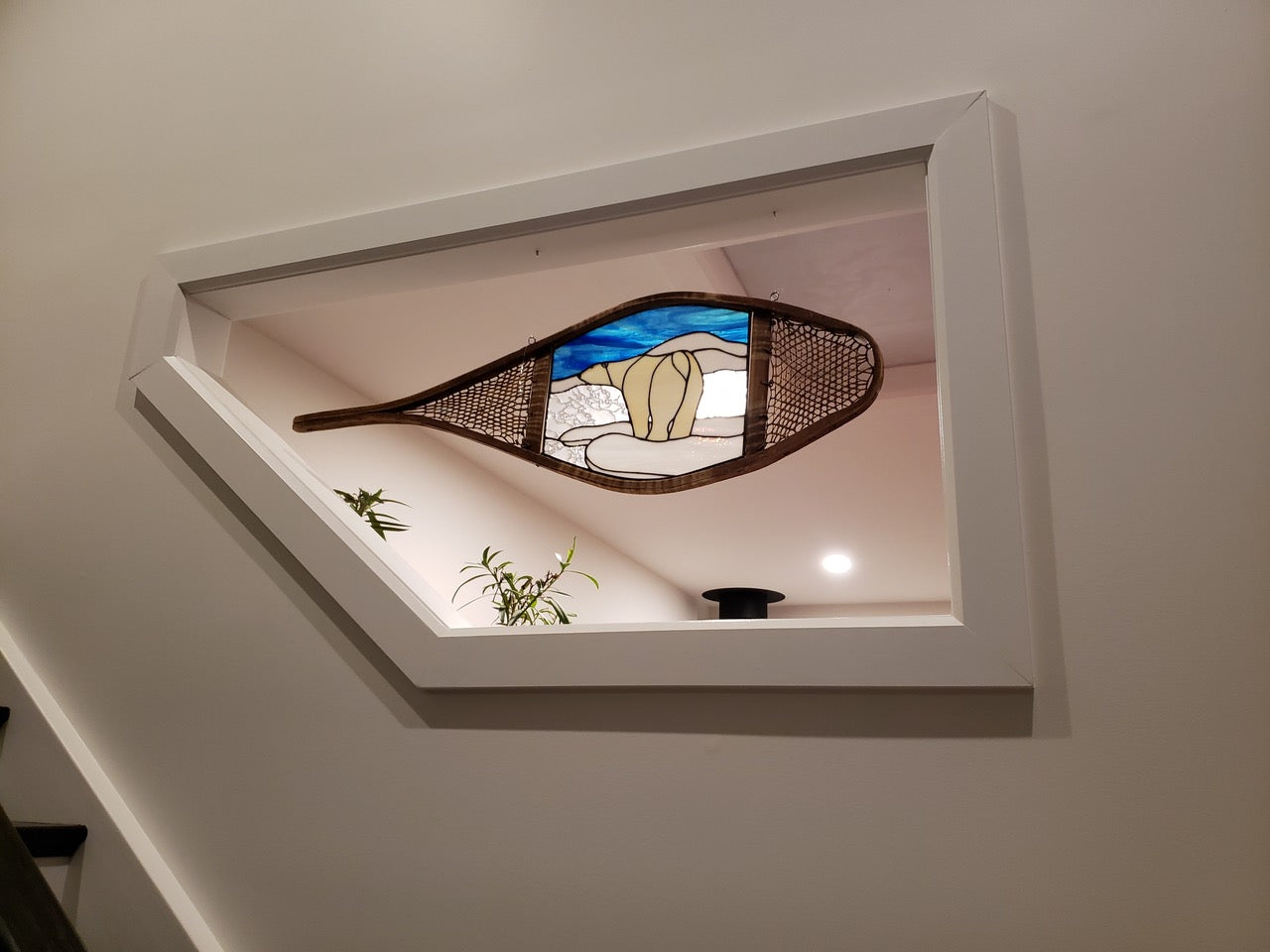 Upcycled work of Art
One of my passions is to create beautiful stained glass art in unique props, such as snowshoes, tennis racquets, antique tools and more as frames for my art. This seems to be a favorite for many of my clients allowing them to own a very unique work of art.
Open Studio
You have recent stained glass experience and many projects under your belt, but you are lacking space and tools to work on something new. Work in my studio, using my stuff, scrap glass, solder, copper foil & patinas are included along with access to all required tools. Larger glass sheets and zinc frames are available for purchase or bring your own supplies from home. $30/hr  2 hour minimum.
*** Please note, this is NOT a class. It is a space for you to work in.
Custom art work order's
Allow me to create a stained glass piece unique to you! Give me a few photos of something you would like to see represented in glass, the feel you are looking for…your story! And, I will work towards designing a piece to your liking!
Discovering captivating Art